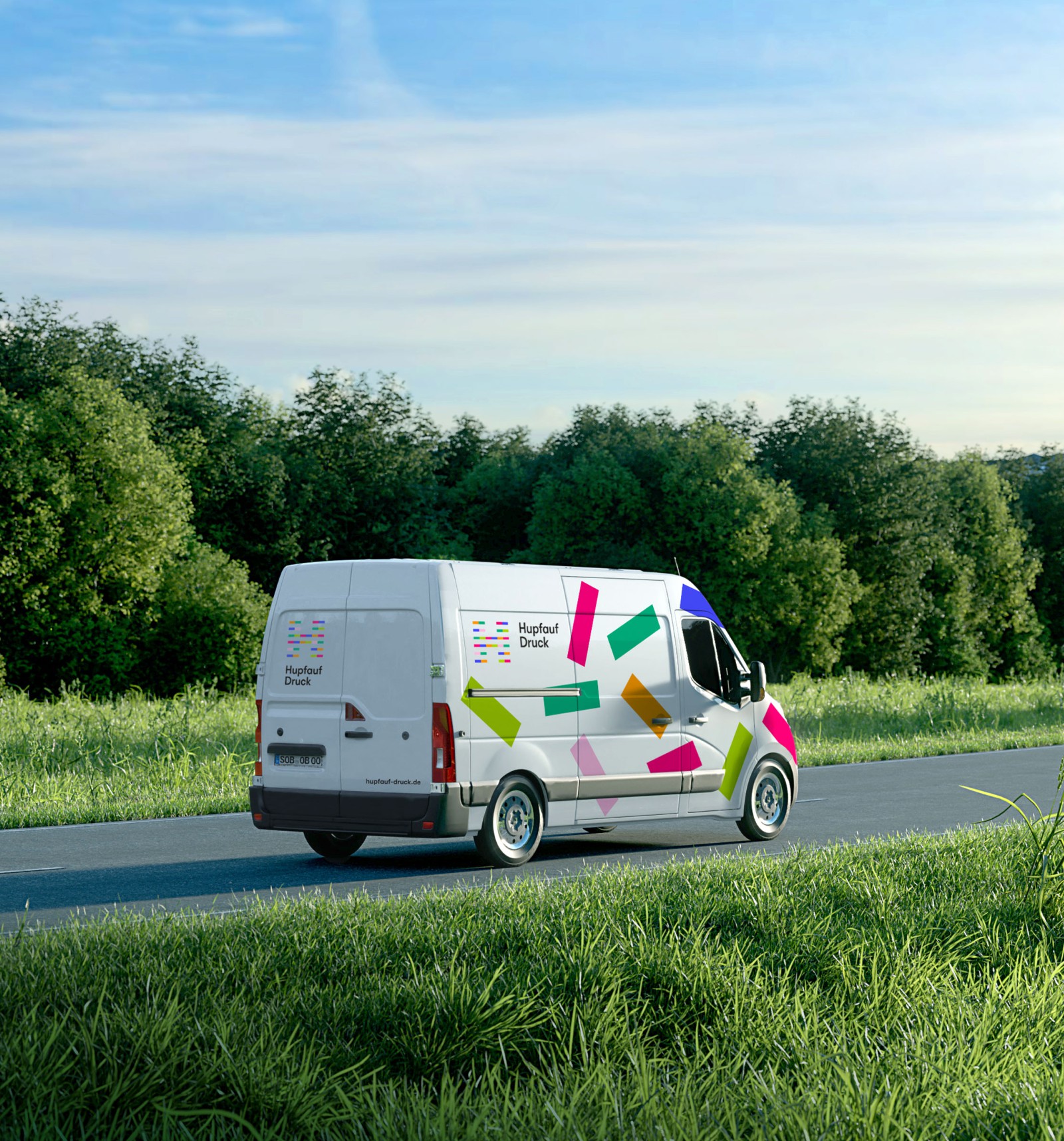 Made in Bavaria
A printer with history and personality in the heart of Upper Bavaria. Tradition and innovation go hand in hand at Hupfauf Druck.
When Klaus Hupfauf decided to set up his own print shop in Schrobenhausen, Upper Bavaria, in 1980, the world was a different place. In today's world of digitalisation and global communication, it may seem anachronistic to run a small, owner-managed print shop far from the big city. But the company, which has been run for several years by Daniel Hupfauf, the founder's son, is anything but outdated. By investing in the latest technology, the generational change has been successful. Today, Hupfauf Druck stands for high quality regional printing, produces according to the highest ecological standards and, thanks to its excellent customer service, makes some online printing companies look outdated.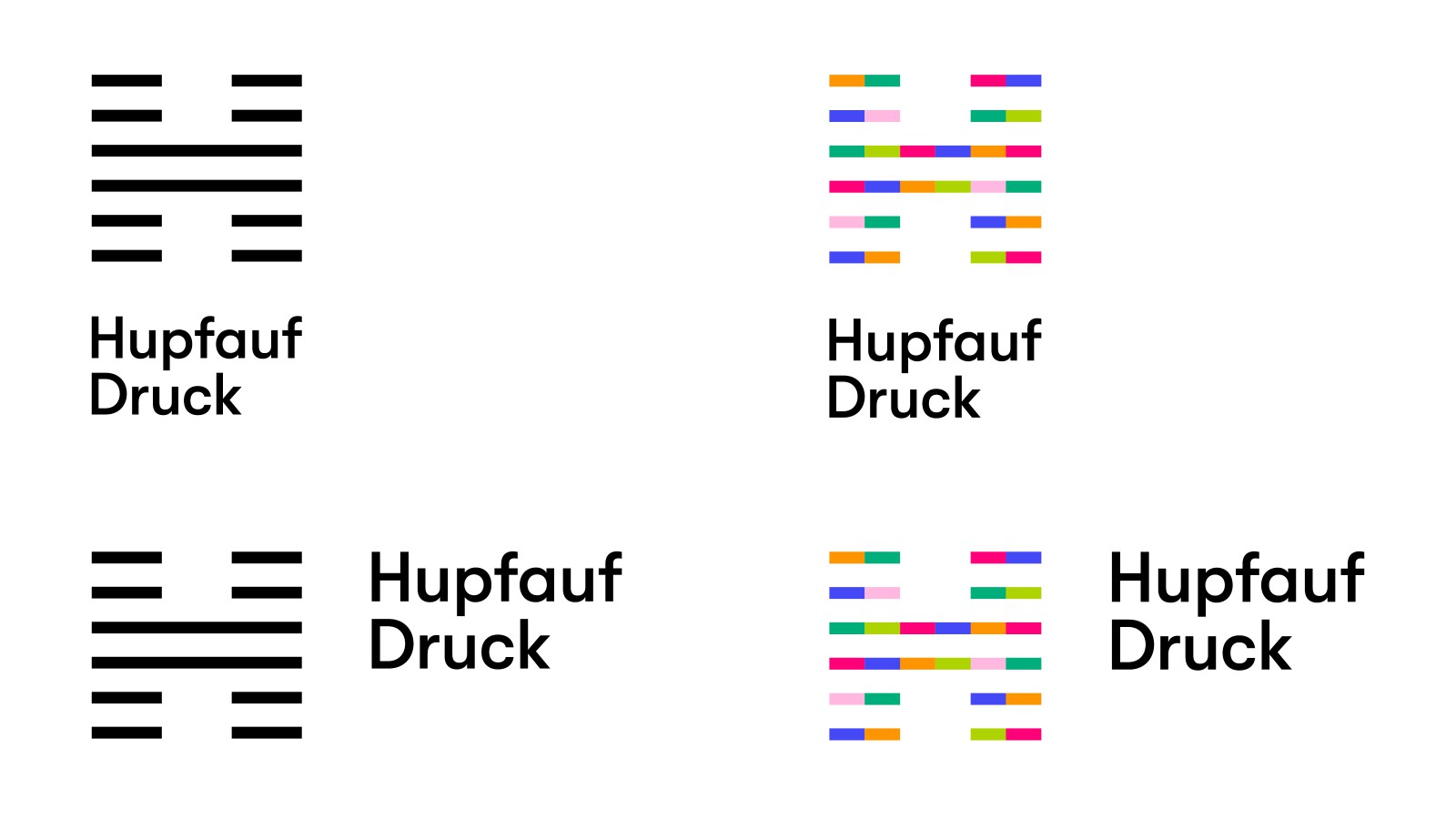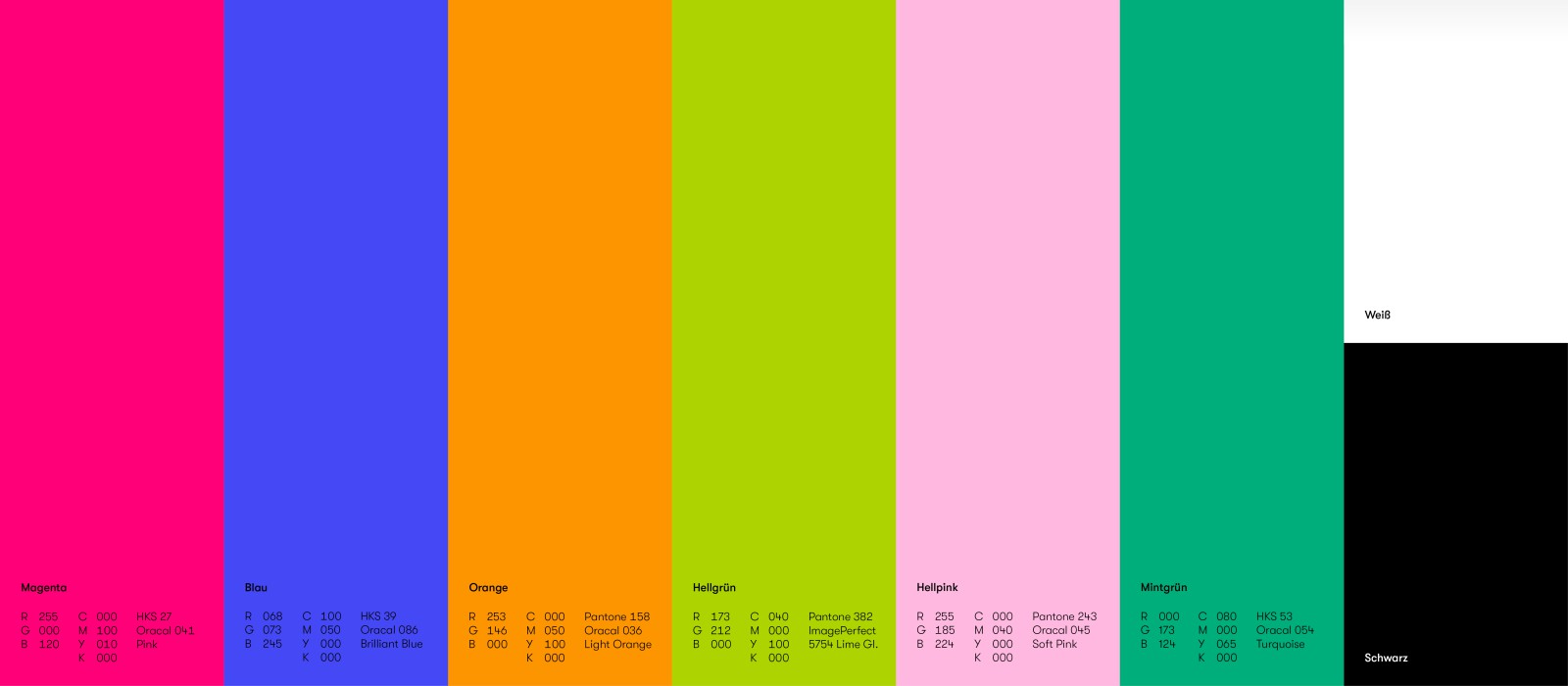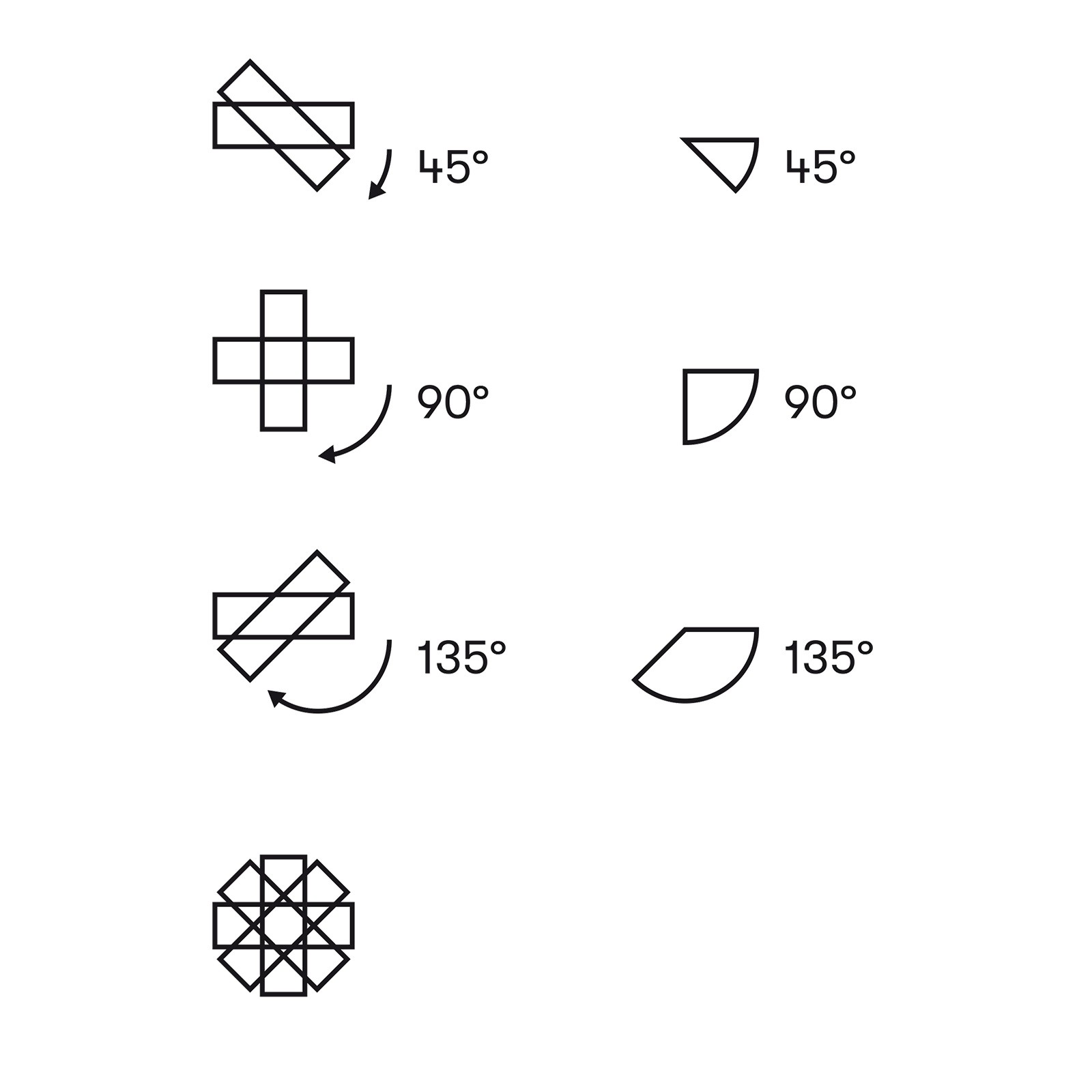 Variability is one of the core elements of the new image. The Hupfauf logo can take on new shapes by rotating the individual colour bars by 45, 90 or 135 degrees. When used online, the animated rotation creates an eye-catching effect.
In addition, numerous patterns can be derived from the logo construction, which are also created by the rhythmic rotation of the colour bars. There are 15 different patterns available for a variety of applications.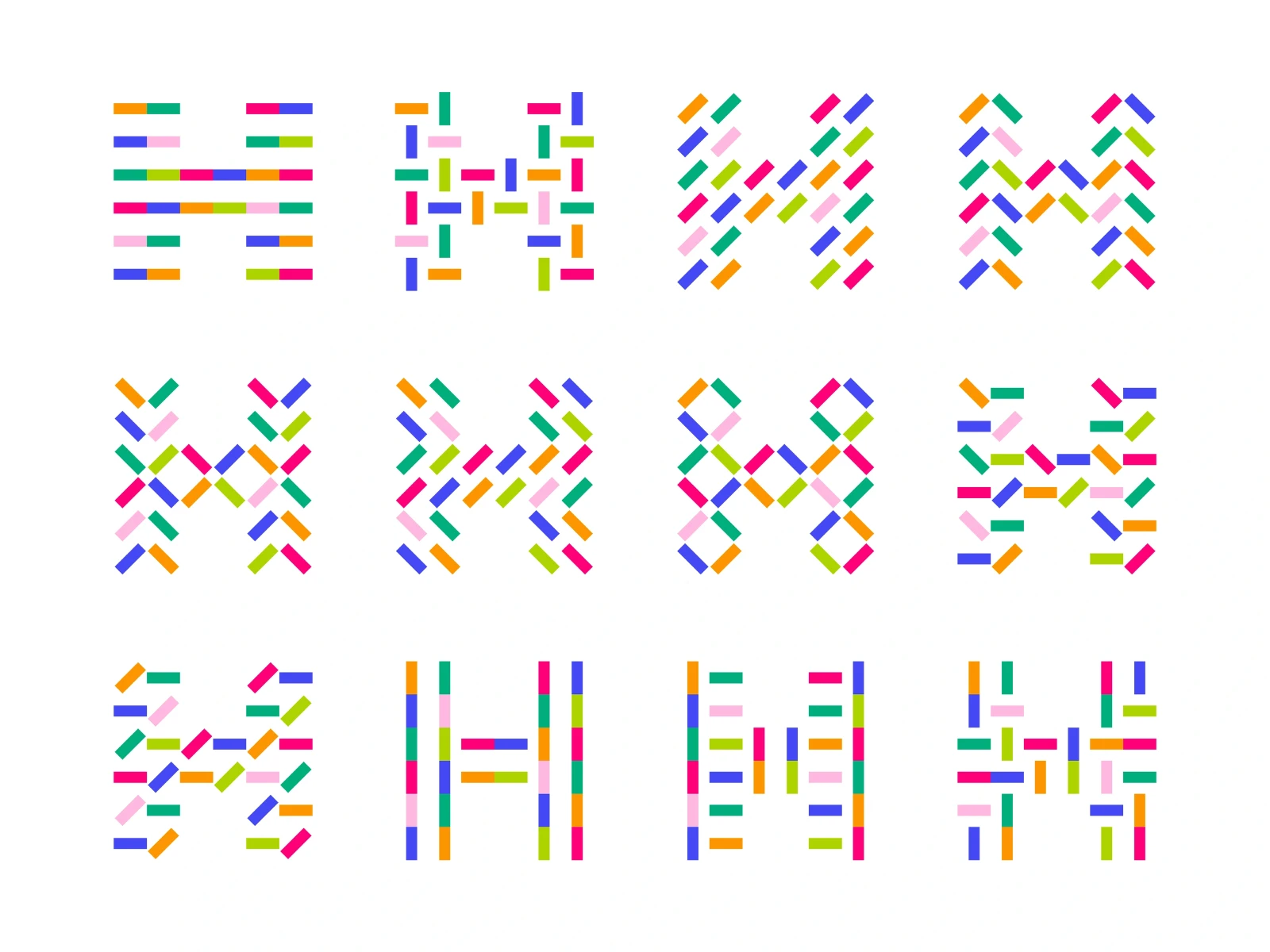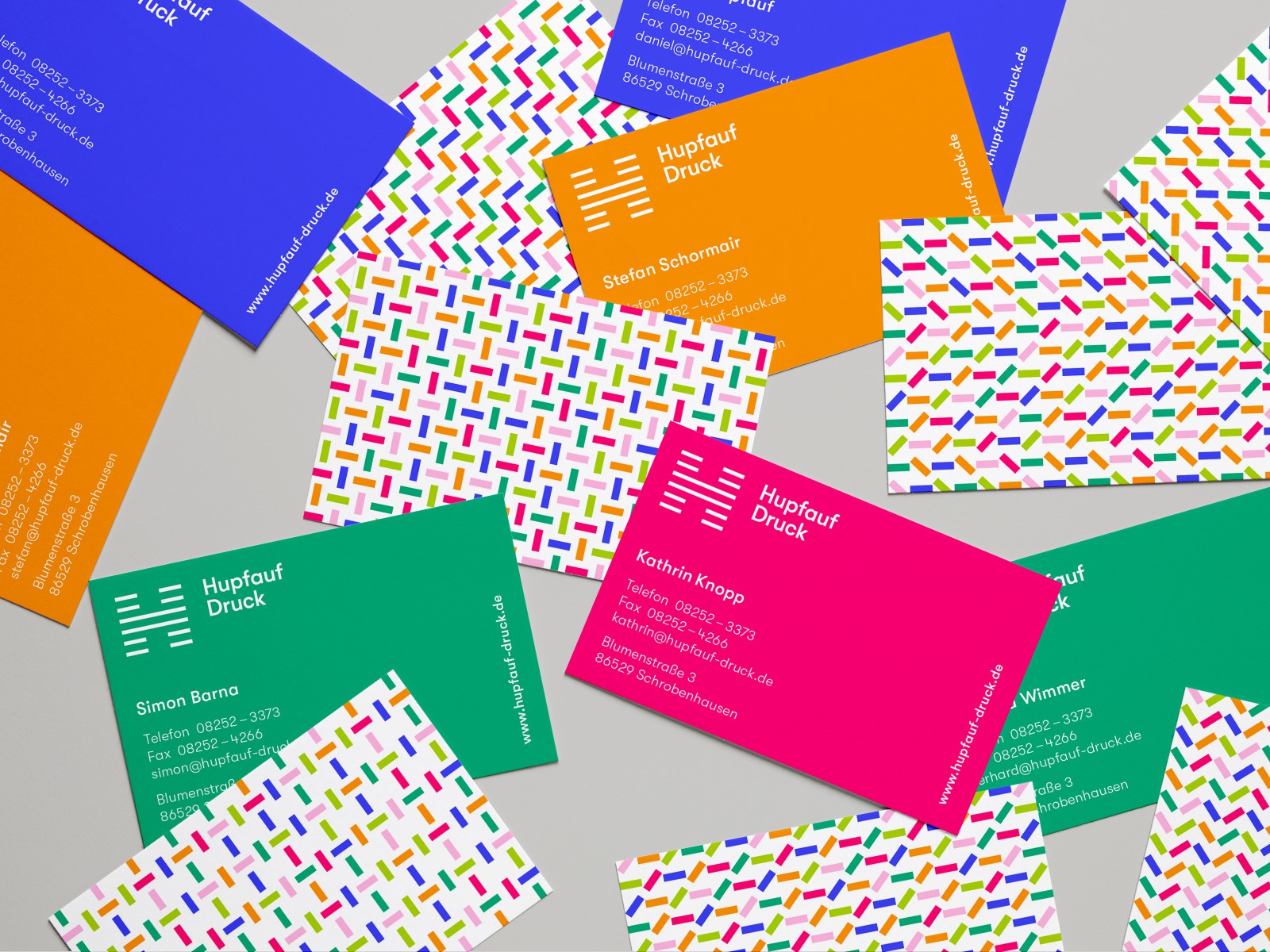 Always on the move: that's how Hupfauf Druck presents itself in the various applications of the new corporate design. An important role is played by a modular, changeable pattern that transforms the logo elements into surface graphics. Small visual references to stacks of paper, register marks and other elements from a printing company's repertoire are intentional. The six-colour pattern is used in digital applications as well as printed stationery. Other media such as printed adhesive tapes or screen-printed team shirts are produced with monochrome variants.
Hupfauf Druck has been combining the advantages of analogue and digital technology as a matter of course for many years. The corporate identity reflects this attitude and specifically uses the colourful flexibility in its online presence and social media channels. A sub-identity based on the main brand was also created for the new online division, Hupfauf Digital.
To create a new visual brand for Hupfauf Druck, we used out-of-the-box thinking around the themes of print, colour and reproduction. In an extensive design process, different design approaches were tried out. The letter "H" soon came into focus. Three versions were developed for the final presentation and the entire process was documented.
Client: Hupfauf Druck
Services: Concept and consulting, corporate design, text, process documentation.
Year: 2020